I had one item on my Christmas list this year. There's a first time for everything. Remember when we used to write our Christmas lists on pen and paper? Then eventually a Word document because times change, then I just started emailing my mom an endless list of URLs to products. It's been a couple of years since I've done either of these things–I guess I've grown up.
Every year my sister and I gave my mom a Christmas list that–most likely was not suitable to show my dad–had everything and then some that we could think of and thought we "needed." It was the epitome of justifying a want vs. a need just because it was Christmas.
Last Christmas (RIP George Michael) for the first time, my mom told us we could only give her three things. THREE. While this was new and unusual to us, it sounded intriguing. It made me think, not just what I really wanted or needed, but about what I could use in my daily life and routine the most (like these these red M. Gemi shoes that I literally wear all the time). It was easily one of the best Christmases–having surprises and no expectations, plus I know my mom had more fun shopping for us.
So we let her do it again this year! 😛
I asked for one thing this year and one thing only (because my parents take care of me year-round). Sure enough, Santa came through but my parents and fam came through even more. With little and big surprises–like Decadence by Marc Jacobs (scent of a goddess) and this Donut Disturb pillow–here are my five favorite Christmas gifts this year!
1. Monogrammed Tortoise Box Clutch
I recently fell in love with little box clutches after purchasing this marble one from my favorite boutique in Asheville, Scout. I couldn't believe when I opened this gift–a monogrammed tortoise shell box clutch! My mom said she was so excited when she saw it because she knew how much I loved mine and how much other people loved it. Shop the Monogrammed Box Clutch via Fornash.
2. Vinyl Record Player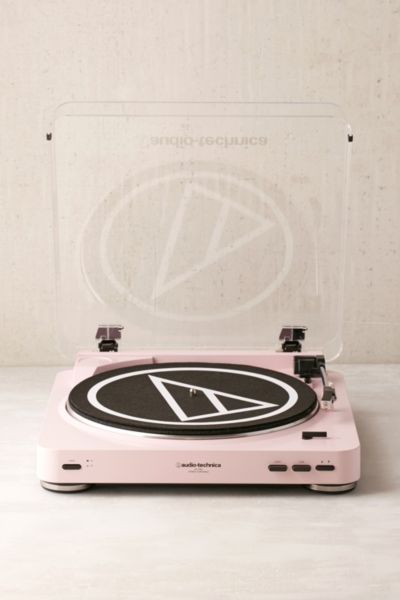 I love music–if you didn't already know considering I have a section completely devoted to music on my blog so how I listen to music is all a part of the experience. I casually mentioned to my parents that I wanted a record player and that "Urban Outfitters had really cute pink ones." *opens gift, sees pink turntable* This vinyl record player has Bluetooth compatibility to accommodate the modern ways of the world, which is super convenient, but my goal is to keep it as traditional as possible. My parents threw in some records to get me started that are perfect to have on in the background any and all times–Norah Jones, my girl Lana, Adele, Frank Sinatra and the Wizard Of Oz soundtrack (classic). Stay tuned–can't wait to share with you how much I love it! Shop the Vinyl Bluetooth Record Player via Urban Outfitters–it's currently on sale and comes in other colors. It doesn't come with speakers so my parents got these Kate Spade Bluetooth speakers–they look like little clutches! Talk about listening in style.
3. AG Jeans
*Goes to Nordstrom, tries on six pairs of AG Jeans, loves every single one, picks the perfect pair, takes photo of tag and sends to mom* The only thing on my Christmas list this year–momma was not going to disappoint! I have always had a hard time finding jeans that fit me all the way around. AG was the first pair that literally every pair I tried on fit perfectly. Shop the Legging Ankle Jeans with raw hem via Nordstrom.
4. Personalized Gifts from Things Remembered
When in doubt, personalize an ordinary gift and make it extraordinary. My fam knew just how to make me feel extra special. My mom got the silver Uptown Frame engraved with "just ferriss" (she even knew not to capitalize the "j" or the "f!")–moms know us best, am I right!? Then my sister, who also apparently knows me better than anyone, had her very own idea to engrave a red wine glass (must be red wine) with my mantra–discover and rediscover. 
Shop the Uptown Frame for the perfect gift for anyone and make a basic wine glass not so basic with the Personalized Engraved Red Wine Glass!
5. Wireless Beats
Time for an upgradeeeeee! And time to get my workout groove back on. Can't wait to use these babies! Shop powerbeats2 wireless via Best Buy.
What was your favorite gift or thing about this Christmas this year!? XOXO